Dear Investor,
Real estate is my favorite asset class to build long-term wealth. In my 20s and early 30s, I accumulated three properties in San Francisco and one property in Lake Tahoe. It was a great ride that earned me a small fortune, but after I turned 40 and became a father, I no longer wanted to spend time dealing with tenants, maintenance issues, and ever-rising property taxes. As a result, I sold one rental property to simplify life.
With the ~$1,800,000 in proceeds, I re-invested $550,000 in real estate crowdfunding to earn passive income from lower valued heartland real estate with much higher net rental yields.
Since 2016, I've earned an internal rate of return of roughly 15% a year from my 18 real estate crowdfunding equity investments around the country.
What's better, I've spent ZERO time having to deal with the properties after my investments were made. As a father now, my goal is to generate as much passive income as possible.
I firmly believe real estate crowdfunding is a multi-decade investment trend that is just starting to take off. By crowdfunding capital, investors can now easily own a portion of multi-million dollar commercial real estate projects in promising cities with lower valuations, strong job growth, and higher net rental yields that were once unavailable.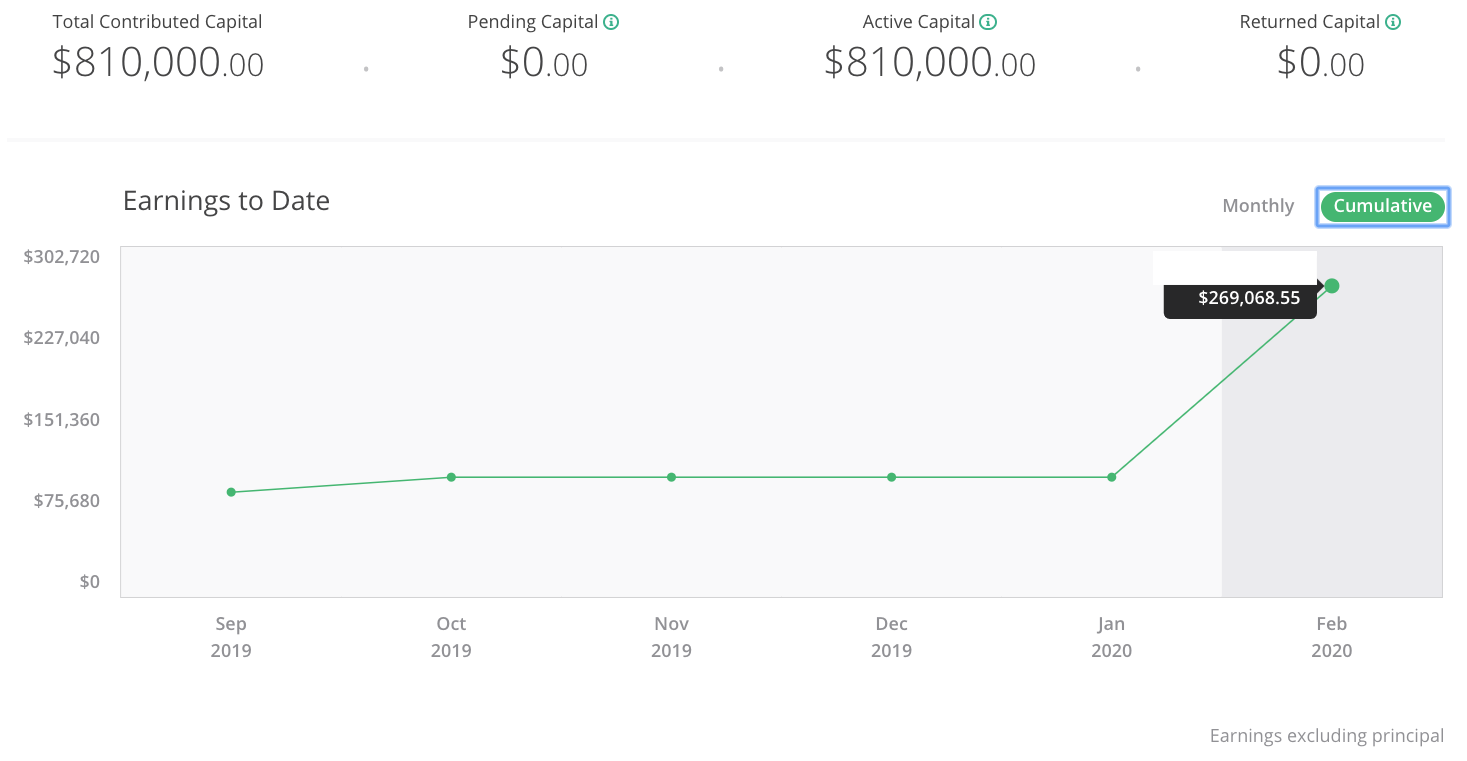 The key is to invest with the best platform, and I think Fundrise is the best platforms for non-accredited investors. They were founded in 2012 and are the pioneers in the eREIT product category and they created a new Opportunity Fund to take advantage of tax law changes.
For accredited investors, those who earn more than $200,000 or have a net worth of over $1,000,000, I like CrowdStreet the best.
CrowdStreet has a direct-to-sponsor model, which allows for more efficiency and greater transparency. They were founded in 2014 and are based in Portland, Oregon. I've met many of their team members in 4Q2019 and really like their focus on investing in "18-hour" cities, which are emerging secondary city markets in lower cost areas of the country.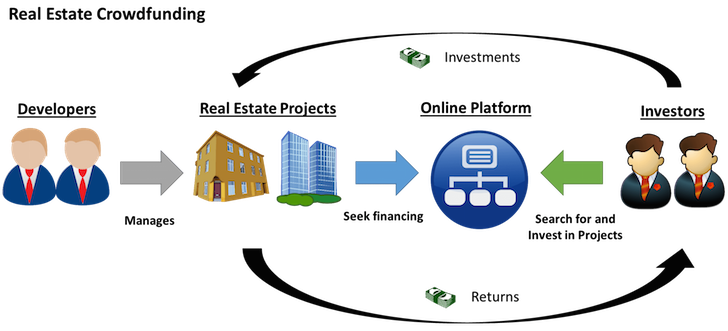 Here are some detailed articles I've put together for those of you interested in real estate crowdfunding. Once you've read all the articles, I'm confident that you'll have more confidence making better real estate investment decisions.
Real Estate Crowdfunding Basics
Learn How Real Estate Crowdfunding (Syndication) Works
Why Real Estate Crowdfunding Is An Attractive Investment
The Main Reasons To Invest In Commercial Real Estate (CRE)
The Different Types Of Property Classes To Be Aware Of
How Do Real Estate Crowdfunding Platforms Deal With Underperforming Assets
Tax Documents For Investing In Real Estate Crowdfunding
The Difference Between Real Estate Crowdfunding And REITs
Real Estate Crowdfunding Risks To Be Aware Of
Real Estate Crowdfunding Investing
Real Estate Crowdfunding Investment Guidelines For Potentially Higher Returns
Equity Or Debt Investing? An Investment Allocation Guide
Why Multifamily Is An Attractive Investment
Focus On Trends: Why I'm Investing In The Heartland Of America
Buy Utility, Rent Luxury: The Real Estate Investing Rule To Follow
Top Real Estate Crowdfunding Platform Reviews
As a real estate crowdfunding investor, it's important to stick to the largest platforms. The largest platforms will garner the most amount of funding, attract the best deals, and also have the savviest investors with the strongest underwriting. As we saw with RealtyShares closing its doors, there is platform risk.
All crowdfunding companies investing in equity and preferred equity set up LLCs and operating companies for the specific purpose of managing our investments. Therefore, investments continue to perform regardless of what happens to the platform.
Real estate crowdfunding companies are marketplaces to match investors with sponsors of real estate crowdfunded projects around the country. Investors in real estate crowdfunding companies have no lien agains the separate LLCs set up for each of our investments on the platform.
As with any investment, only invest what you can afford to lose. Real estate crowdfunding is an illiquid investment compared to stocks, and carries risks. Utilize each platform to thoroughly analyze each deal and diversify your holdings so that you have at least five investments, if not 10+ investments. Building wealth is about investing for the long-term, and I believe real estate crowdfunding is here to stay.
With the 10-year bond yield and mortgage rates back down to a 5-year low in 2019, wage growth reaching new highs, and an accommodative Federal Reserve, demand for real estate is heating up for 2020 and beyond.
Take a look at Fundrise if you are a non-accredited investor and CrowdStreet if you are an accredited investor. They are the two best platforms on the market today with the strongest balance sheets and the most stringent vetting process. All are free to sign up and explore.
To get rich, you must identify long-term trends and invest. Thanks to technology, real estate crowdfunding, and the rise of 1099 freelance work, I strongly believe that investing in the heartland is going to be a multi-decade trend that is going to make investors a lot of money. Investors need to stick with the best platforms that do the most due diligence.
About the Author: Sam bought his first property in San Francisco on his 26th birthday in 2003. He liked real estate investing so much that he bought three more properties in San Francisco and one vacation property in Squaw Valley, Lake Tahoe. Real estate now makes up roughly 35% of Sam's net worth. The rest is in stocks, bonds, private equity, and his business.
In 2012, Sam was able leave Corporate America at the age of 34 largely due to his investments that now generate roughly $250,000 a year in passive income. He spends time playing tennis, taking care of his baby boy, and writing online to help others achieve financial freedom.
FinancialSamurai.com was started in 2009 and is one of the most trusted personal finance sites today with over 1.5 million organic pageviews a month. Financial Samurai has been featured in top publications such as the LA Times, The Chicago Tribune, Bloomberg and The Wall Street Journal.
Review Summary
Reviewed by
Review Date
Reviewed
Real Estate Crowdfunding Learning Center
My Current Rating