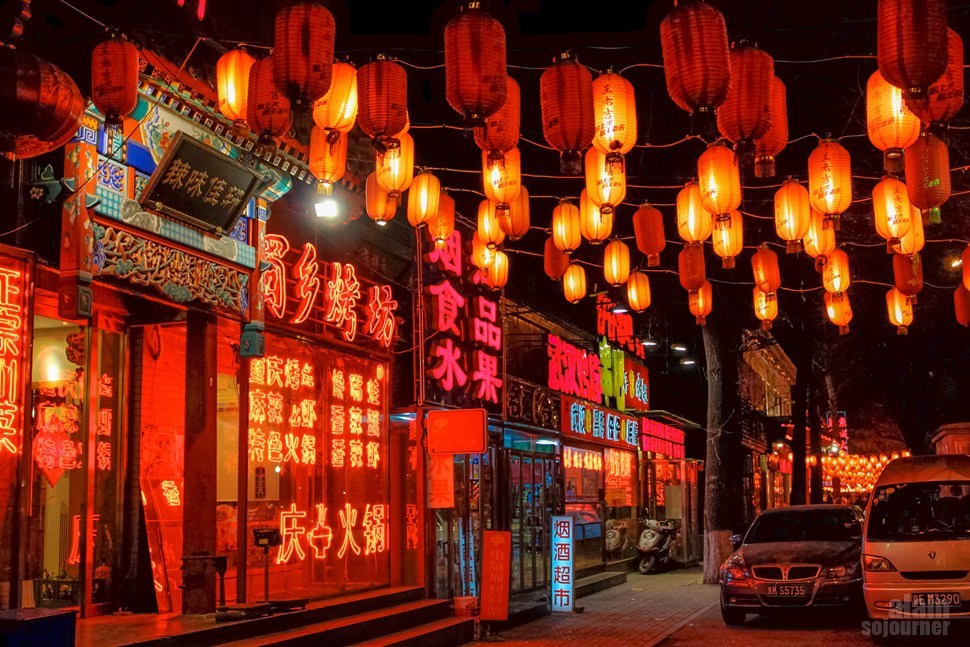 Back in 2002, something crazy happened that I will never forget. It was 10pm and I had just arrived at my hotel in Beijing. Having slept on the plane for 10 hours straight, I was more awake than a hooting owl.
My client wasn't due to arrive until the next morning, so I dropped off my bags and went for a stroll. I had been to Beijing before as a study abroad student in 1997, but this was my first time out alone in this particular area of the city.
Does anybody sleep? I kept thinking, as the roads were jammed with side-stalls of people eating dumplings and pork-topped rice dishes. It seemed as if every other place I walked past was a dive bar inhabited by strange European tourists. Sanlitun (三里屯) was alive and kicking!
After about an hour of happy, mindless meandering through alleyways, I was struck all at once by an awful realization: I had no idea where I was. Drat! How was I supposed to get back to the hotel? What was worse: I was no longer inhaling the heady aromas of stale beer and beef broth with delight.
The air had suddenly turned sour as I noticed several shady-looking guys peeing beside a dilapidated stone wall nearby. Worse still, as soon as they were done they started heading my way, one guy barking obscenities. I looked over my shoulder– perhaps he was yelling at some other luckless trespasser? Nope, it was me. Fudge…