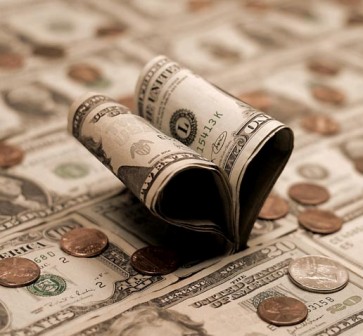 My old boss, let's call her Lana, who is now my friend, invited me to her house party. It wasn't her house, but her new boyfriend's house. I was thrilled for her because, at 54, she had gone most of her post-college life without a steady boyfriend.
She graduated with honors from Columbia University and then received her MBA from Dartmouth. For the next 30 years, she worked 60+ hours a week to climb the ranks at Goldman Sachs, Deutsche Bank, and then Morgan Stanley.
In 2002, at age 37, she made Managing Director and continues to be a big wig on Wall Street today. I wouldn't be surprised if she regularly clears at least $1.5 million dollars a year.
When I first met Lana, she was the most focused and intense woman I had ever met. Even after going through 50+ interviews with various people on the floor and interviewing with her twice, she still wanted to interview me one last time over coffee. She was meticulous. She also correctly suspected I was a misfit who might not fit the firm's culture.
Although she grilled me like a wagyu burger, we became friends. I think our Chinese heritage helped us connect.
She would tell me about her ski trips to Whistler or to the Swiss Alps where she randomly met some guy. She always beamed with joy when she'd talk about her encounters. She'd shed her image of a hard-charging Vice President and seem like a school girl falling in love for the first time.
After one trip, I remember her telling me she'd met a Tunisian gentleman, whom I immediately started referring to him as "The Tasmanian," an ode to the Tasmanian Devil who had swept her off her feet. Unfortunately, that relationship lasted for only six months because it was too hard to maintain a long-distance relationship.
When I caught up with Lana at her new boyfriend's house party, she told me she was finally incredibly happy. I asked her if she could rewind time back to when we first met in 1999 what would she do differently.
She responded, "I would have absolutely focused as hard on my love life as I did on my career. I was so focused on making Managing Director as a female person of color that I overly sacrificed my personal life. Once I made Managing Director, I felt like I had to work even harder to prove my worth. As you know, the higher you go in finance, the more at risk you are of being cut."
Lana went on, "I have all the money I will ever need. But for about 20 years, I didn't have anybody to share it with. It felt pointless working so much. Yes, I was able to spoil my mother by taking her out to the nicest restaurants and bring her on amazing vacations, but it's different you know? I would be willing to give up all of my wealth just to have found someone like my current boyfriend 20 years ago."
I told Lana that I empathized with her situation. I, too, was overly focused on my career in my 20s and early 30s. I was so focused on getting promoted that I sacrificed my happiness and health. At least with Lana, she made MD.
Because of my focus on career, I didn't propose to my girlfriend until 10 years after I met her. I couldn't propose without feeling like I was on the right career path. And because I proposed so late, we only had our first child in 2017, 19 years after our first meeting.
I went from one extreme of working intense hours for 13 years to another extreme of leaving work behind so young. Having a more balanced work / love life probably would have been better.