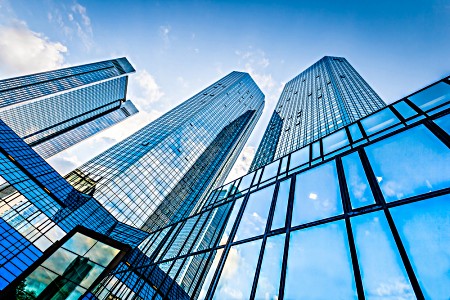 As someone who has personally invested $810,000 in real estate crowdfunding since 2015, I'm clearly bullish on real estate and this new way of investing in commercial real estate.
Because I have several million dollars of exposure in San Francisco and Lake Tahoe real estate, I decided to diversify my real estate holdings to higher cap rate, lower valuation cities in the heartland of America.
So far, so good as my Internal Rate of Return (IRR) is averaging about 15%. Over the course of five years, my real estate crowdfunding investments should turn into $1,200,000 – $1,600,000, depending on the final exit prices.
My plan is to reinvest 100% of these proceeds back into multiple non-coastal city real estate crowdfunding deals across two or three platforms, instead of just one platform.
One of the platforms I've zeroed in on is CrowdStreet, a Portland-based crowdfunding platform that just received its Series C round on November 6, 2019.
I met up with a handful of CrowdStreet personnel in Palo Alto for a couple of hours and was intrigued by their approach to business and real estate investing. Here's a detailed review of CrowdStreet and what I learned after speaking with management.
CrowdStreet Review: Commercial Real Estate Platform
After the Jumpstart Our Business Startups (JOBS) Act was passed in 2012, more than a hundred online real estate investing marketplaces have emerged. This real estate investing marketplaces had one goal: to democratize access to commercial real estate opportunities across the country. In the past, these deals were only available to ultra high net worth individuals or institutions. No longer.
As with any new initiative, there will be winners and losers. As an investor in real estate, you want to work with the largest, most funded, and smartest platforms around.
I believe CrowdStreet is one of those leaders. They were founded in Portland, Oregon in 2014 after observing how other platforms stumbled and bumbled their way in 2012.
With roughly $25 million in funding, $12 million mostly recently by platform investors in November 2019, CrowdStreet has the capital, experience, and expertise to thrive in this new frontier.
Quick Snapshot Of CrowdStreet's Offering
Minimum Investment: $10,000, with most deals having a $25,000 minimum.
Account Fees: None for investors in individual deals, as the fees are borne by the Sponsor.
Accreditation: Need to be an accredited investor, those with income over $200,000 or net worths over $1 million excluding primary residence.
Offering Types: Mainly equity and preferred equity deals.
Property Offerings: Mainly commercial real estate and apartment complexes.
Regions Served: All 50 states.
Secondary Market: None.
Self-Directed IRA: Available.
1031 Exchange: Available.
Pre-funded: No
Pre-vetted: Yes. Every investment opportunity applying for inclusion to the CrowdStreet Marketplace is subjected to a rigorous, objective vetting process. Only 2% of all applicants successfully pass this process and appear on CrowdStreet's marketplace.
Special Feature: Investors invest directly with Sponsors. CrowdStreet is a rare marketplace to operate under a direct-to-investor model, whereby investors are able to invest directly with the sponsor instead of through a special purpose vehicle. The direct-to-investor model may result in lower overall risk to the investor, as it removes the platform risk of a marketplace insolvency and any associated disruption to the administration of funds contained in special purpose vehicles.
CrowdStreet Sponsor Vetting Process
One of the absolute most important value-adds a real estate marketplace can provide is a thorough vetting process. Ideally, only the best-of-the-best real estate deals are allowed onto the platform for investors to then do their own research and individually choose.
CrowdStreet's vetting and screening process includes vetting the sponsor, the specific real estate property and the sponsor's specific offer. Here is their vetting process:
1) Analyze the sponsor's background and results with corresponding designations:
Emerging — 2–5 years' experience with portfolio activity up to $100M, experience in both geographical region and proposed asset class.
Seasoned — 5+ years' experience with portfolio activity over $100M, with an existing network of repeat investors and established banking relationships.
Tenured — 10+ years' experience with portfolio activity of over $500M, with principals who have invested together through multiple real estate cycles, and the company has a dedicated staff for investor relations and accounting.
2) After the sponsor meets the criteria, the asset the sponsor is funding is screened based on the business plan, market data, operating statements, pro formas, appraisals and other due diligence documents.
3) Finally, the terms of the sponsor's specific offer are vetted and evaluated resulting in a classification of:
Mezzanine or 2nd position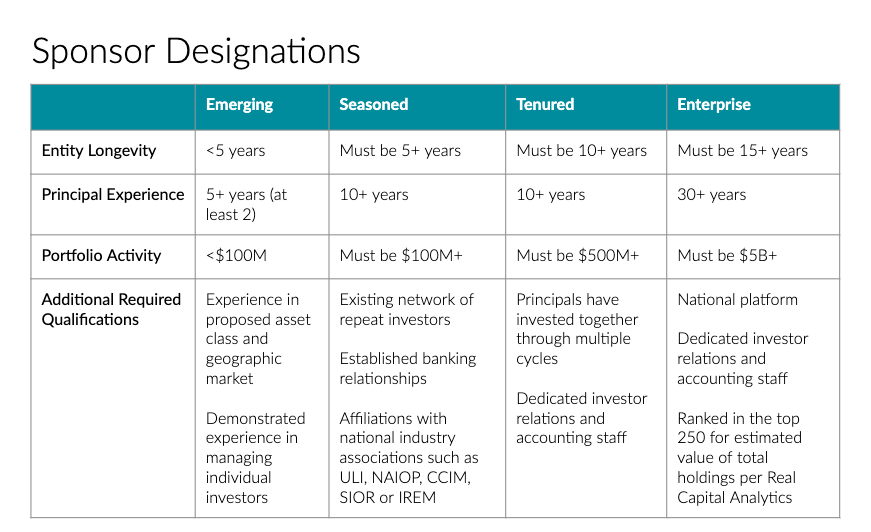 CrowdStreet's Capital Markets team declines around 75% potential sponsors through their initial screening process. If they approve a sponsor and their potential deal, it then goes to our Investments team where it is run through our quality-control process.
In the end, less than 5% of potential deals that enter our pipeline ultimately launch on the CrowdStreet Marketplace.
CrowdStreet's Value Proposition
According to CEO and Co-Founder Tore Steen, CrowdStreet's goal is to provide the broadest range of institutional-quality commercial real estate investment opportunities to individual investors. They want to make investing in commercial real estate as easy and as transparent as possible and bring the entire process online.
To date, they've had over 367 deals in 40 states on the CrowdStreet Marketplace, from a broad range of asset classes (multifamily, hotel, office, industrial, etc.) and investment profiles (core plus, value-add, opportunistic, etc.).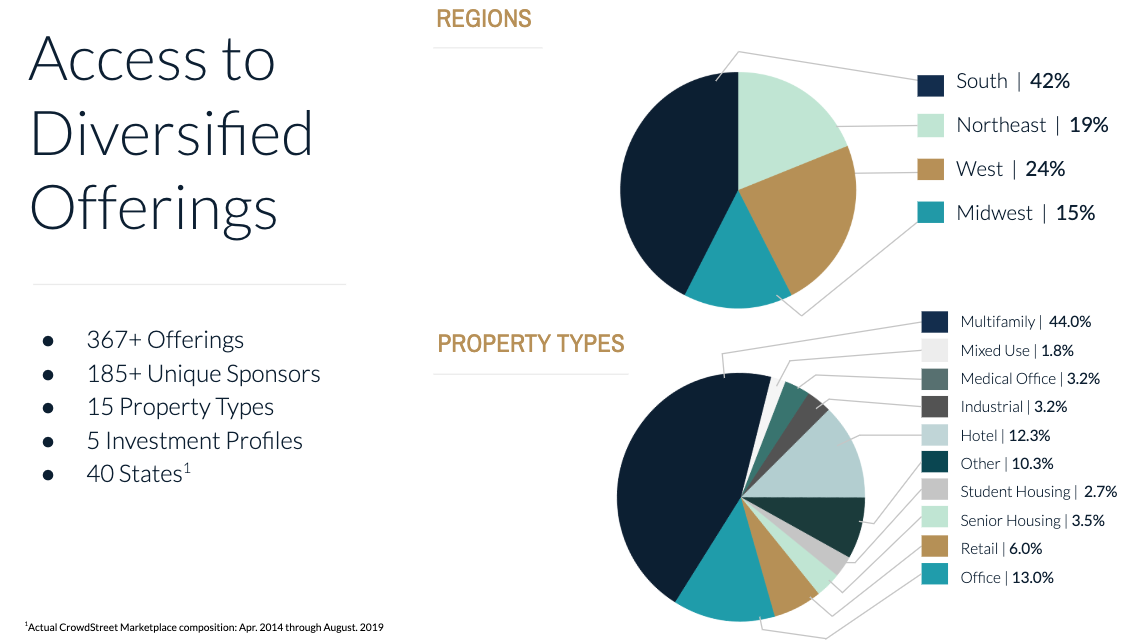 One of the things that sets CrowdStreet apart from other online syndicators (aka crowdfunding platforms) is that CrowdStreet provide investors with direct access to the real estate sponsors and developers behind the deal.
You invest directly into the equity stack of a deal, not into a special purpose vehicle managed by the platform. That means you can reach out to the sponsor and ask questions, hear from them on the live deal launch webinars, receive project updates like other equity investors, and more.
CrowdStreet's online platform makes investing easy–sort and compare individual deals, learn more about commercial real estate, and dig into the background of the sponsors. Once you're invested in a deal, our platform makes tracking the performance of your investment straightforward and simple.
CrowdStreet Business Track Record So Far
CrowdStreet is on track to raise $500MM this year on its platform (soon to cross $1B in total capital raised since they started in 2014).
The size and scale of CrowdStreet's platform helps create a wide range of investment opportunities for our investors. As CrowdStreet grows, they will attract more and more top-tier sponsors which ultimately means more investment opportunities for their investors.
Total Number Of Offerings So Far: 200+
Average Project Value Per Offering: $36 million
Average Equity Per Offering: $16.5 million
Average Target Annual Internal Rate Of Return: 18.5%
Average Annual Cash Yield: 9.6%
Average Member Investment Per Offering: $50,000
Areas Where CrowdStreet Sees The Most Opportunity
What I love about CrowdStreet is that they source deals precisely where I think there is most opportunity: in the heartland of America. International cities such as San Francisco, LA, New York, and Washington D.C. are great. But they are already very expensive.
An investor's goal should be to look for the NEXT New York City or the next San Francisco. CrowdStreet likes to call these cities: 18-hour cities.
CrowdStreet is primarily focused on secondary metro markets, also known as 18-hour cities. 18-hour cities (recent success stories have been cities like Denver, Austin, and Nashville) tend to have above-average population and job growth and a lower cost of living relative to 24-hour cities like New York, San Francisco and LA.
Projects in these secondary markets can sometimes be overlooked by large institutional investors (creating equity gaps) and therefore create investment opportunities for individuals. Filling the equity gaps on institutional-quality real estate in growing secondary markets has become the hallmark of the CrowdStreet Marketplace.
According to CrowdStreet's research report, Market Views, it believes think that Charleston, South Carolina has the best claim as the next big up-and-coming 18-hour city.
One big point in the city's favor is its economic growth–Charleston's average five-year job growth of 2.9% is nearly double the national average of 1.6%. CrowdStreet recently raised over $5 million for a 50-key, luxury boutique hotel development in the French Quarter of Charleston.
Here are some previously funded CrowdStreet details to get a flavor. You can sign up for free and explore the existing offerings for yourself.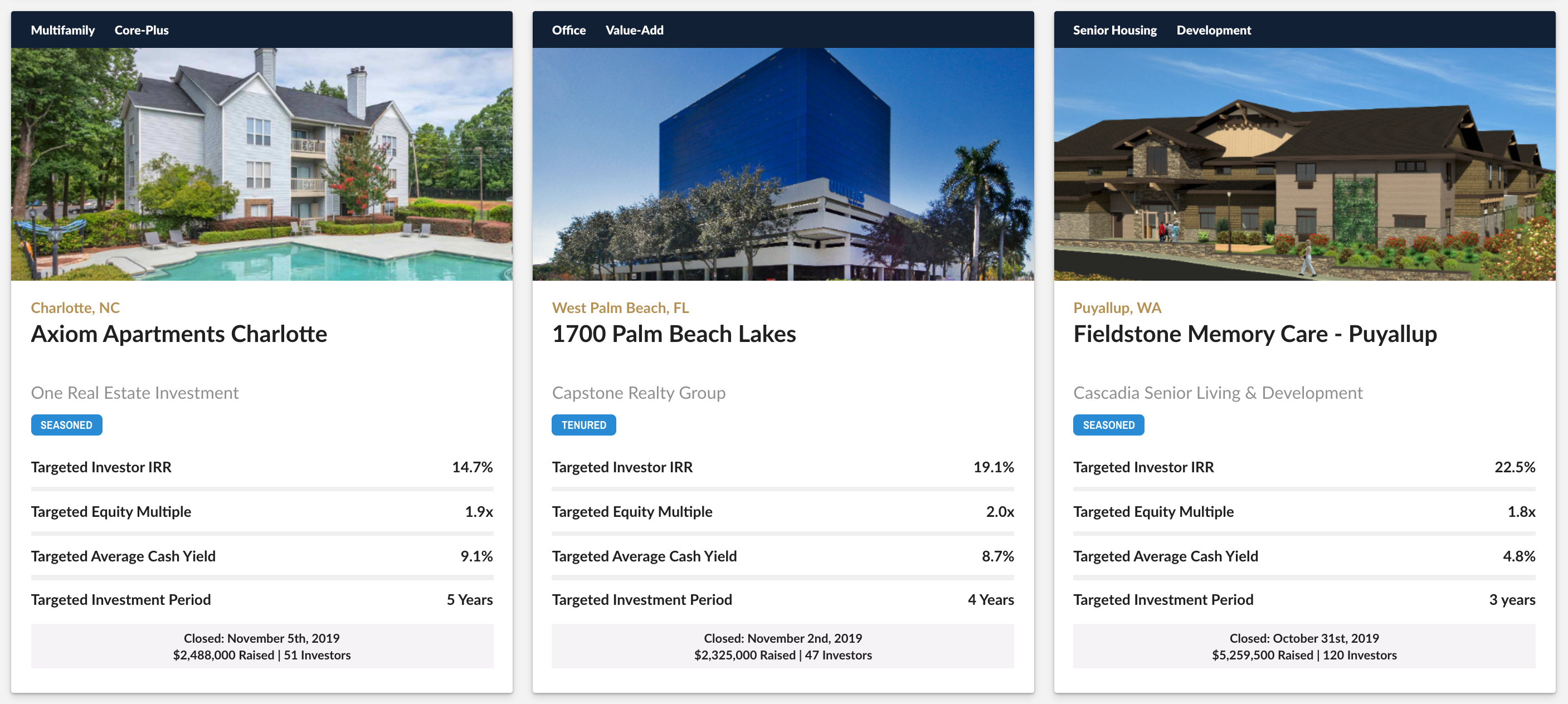 CrowdStreet Managed Funds
If you're not interested in individually investing in deals, Crowdstreet created the CrowdStreet Blended Portfolio (CSBP). The portfolio has a rules-based investment algorithm that identifies and invests into 25-35 projects (in the most recent series) from the CrowdStreet Marketplace.
CSBP has raised over $40 million in the first four series and a large portion of that capital came from first-time investors. CSBP gives investors a level of diversification across asset class, risk profile, and geography.
Each investor in CSBP will receive a federal K-1 and multiple state K-1s based on where the deals are. However, CrowdStreet will seek to minimize the number of state K-1s through the use of composite returns where possible.
CrowdStreet's charges a 1% management fee to invest in its Blended Portfolio. However, if you invest directly in a deal, there are no fees. The fees are paid for by the sponsor, but ultimately taken out of returns. Each investment should disclose the fee structure.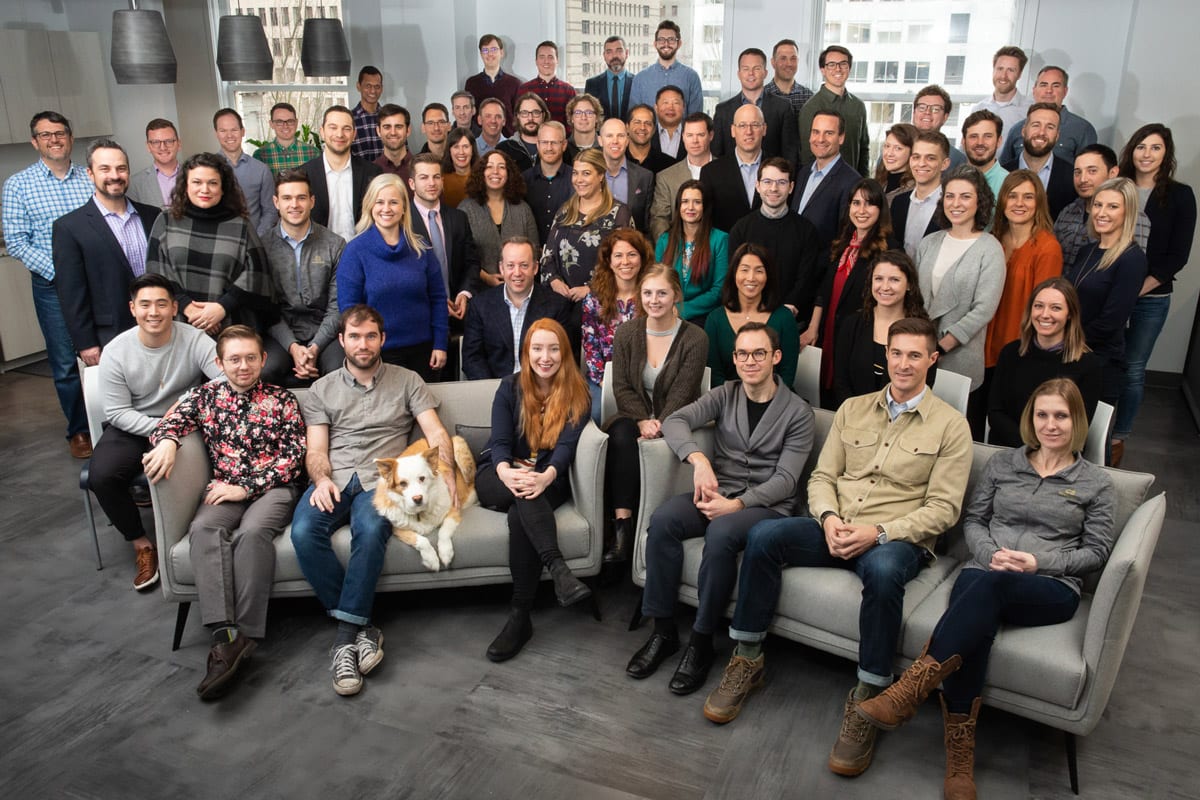 Individual investors can use our Marketplace to review the background of each sponsor, attend a live webinar where they can ask sponsors questions about the deal, comb through the project's business plan, and more.
Most of our sponsors have been in business between 5-30 years and we put a lot of information about them on the deal details page–an intro to the leadership team, company track record, relevant case studies etc. All that information is public to any potential investor.
CrowdStreet Investment Performance
Since launching in 2014, CrowdStreet has published more than 367 deals on the Marketplace, raising over $919 million in capital. Individual investors have received over $94 million in distributions.
To date, 19 of these deals have fully realized, and only one of which has resulted in a loss of investor capital. These 19 deals have averaged a 29% IRR, with a 1.6 equity multiple over an average two-year holding period, and many of them exited early (in 1.8 years instead of the targeted four, for instance).
It is important to note, however, that most of the 367+ investments are still in their holding periods. The 19 fully realized deals represent a small portion of total deals on the Marketplace, and it may be more likely for deals that realized early to have experienced a high value exit and for deals that are not performing well to be delayed in their realization.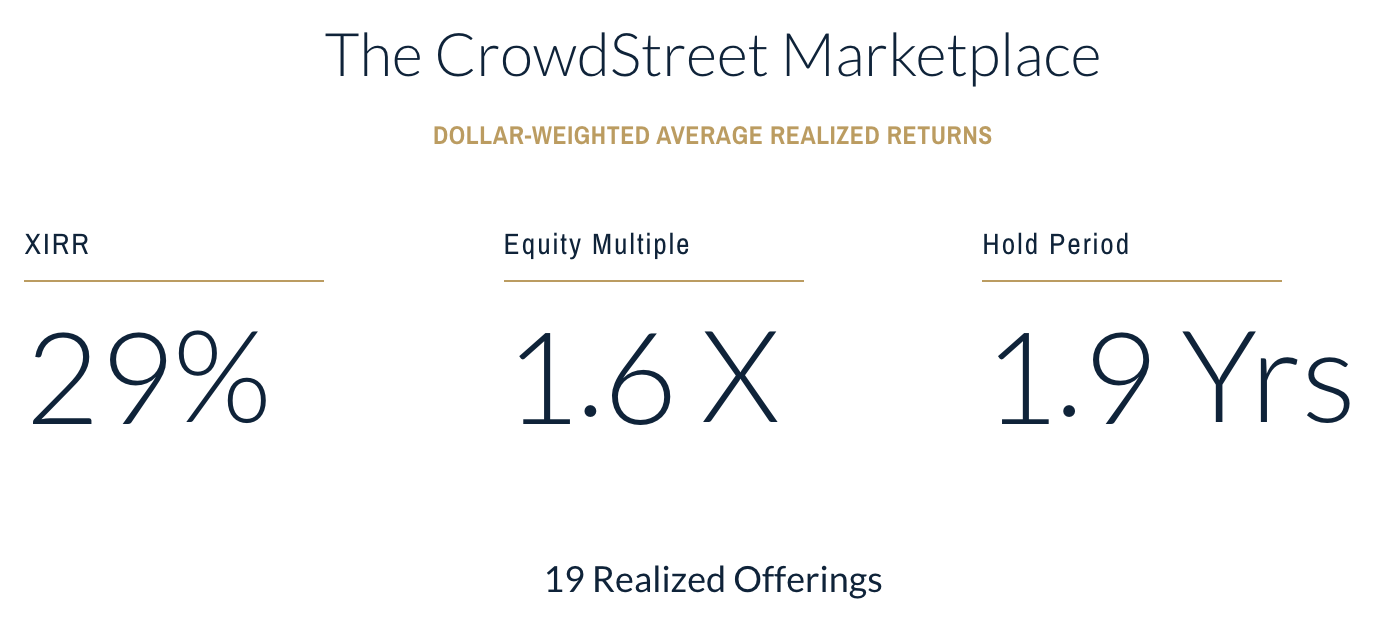 Accordingly, the performance information to date may not be an accurate indicator of overall Marketplace performance. Past performance is not indicative of future results.
CrowdStreet Review: An Excellent Real Estate Platform
Real estate is my favorite investment class to build long-term wealth. Real estate is easy to understand and there are many opportunities to improve a real estate holding to increase its rent and overall value.
I've been investing in real estate since 2003 and enjoy the asset class because it is tangible, provides utility, produces rent, and is more stable than paper assets. Currently, roughly 35% of my net worth is comprised of real estate.
For 2020 and beyond, I'm bullish on real estate due to an accommodating Fed, low mortgage rates, rising income, a strong economy, a robust stock market, and a demographic shift towards lower-cost 18-hour cities.
I believe investors, thanks to real estate marketplaces like CrowdStreet, will be able to take advantage of real estate opportunities much more easily around the country.
You can sign up for CrowdStreet here and explore their platform for free. The key is to accumulating great wealth is to recognize multi-decade trends and take advantage.
About the Author: Sam worked in investment banking for 13 years at Goldman Sachs and Credit Suisse. He received his undergraduate degree in Economics from The College of William & Mary and got his MBA from UC Berkeley. In 2012, Sam was able to retire at the age of 34 largely due to his investments that now generate roughly $250,000 a year in passive income, most recently helped by real estate crowdfunding. He spends most of his time playing tennis and taking care of his family. Financial Samurai was started in 2009 and is one of the most trusted personal finance sites on the web with over 1.5 million pageviews a month.
Review Summary
Reviewed by
Review Date
Reviewed
My Current Rating